Public Announcement Regarding Possible COVID-19 Exposure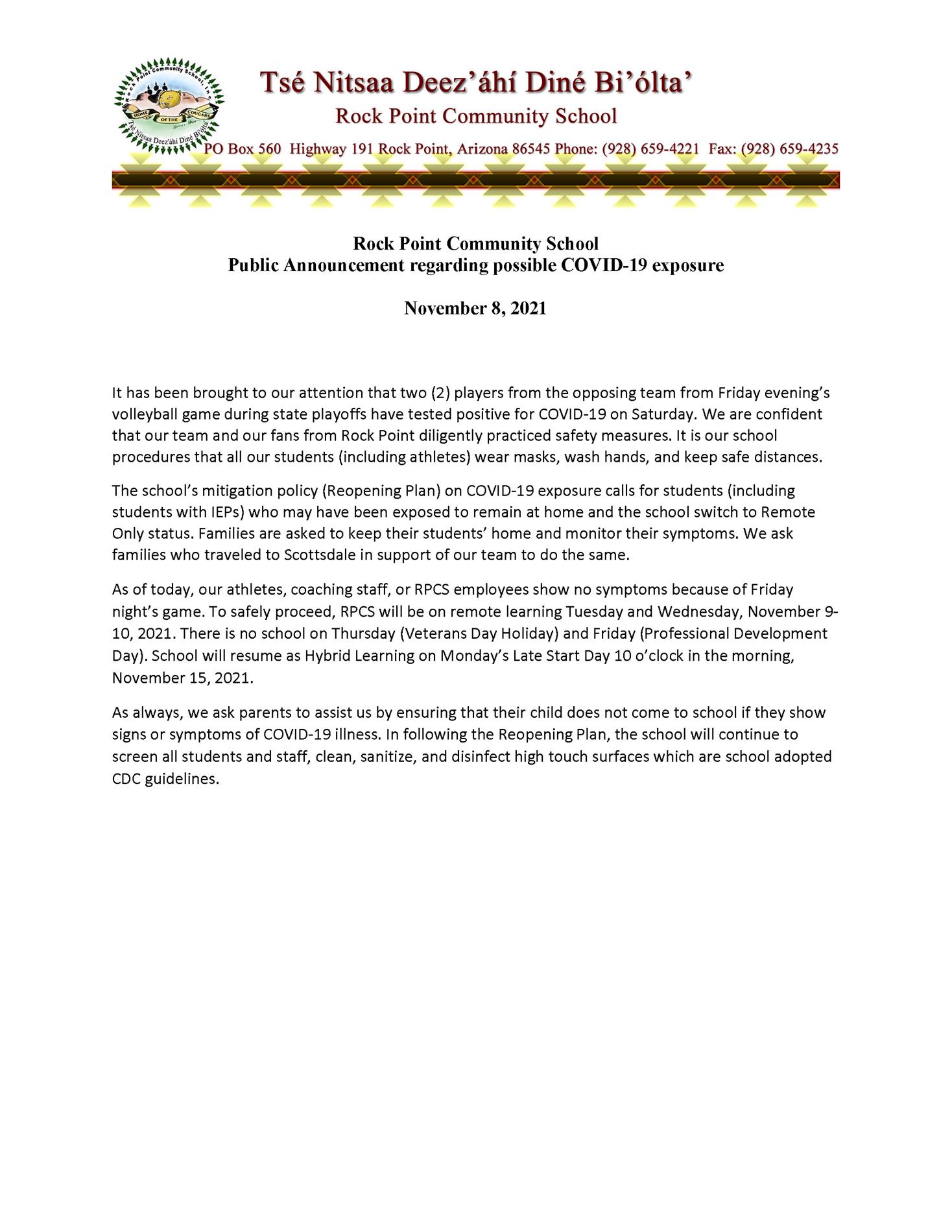 ---
It has been brought to our attention that two (2) players from the opposing team from Friday evening's volleyball game during state playoffs have tested positive for COVID-19 on Saturday. We are confident that our team and our fans from Rock Point diligently practiced safety measures. It is our school procedures that all our students (including athletes) wear masks, wash hands, and keep safe distances.

The school's mitigation policy (Reopening Plan) on COVID-19 exposure calls for students (including students with IEPs) who may have been exposed to remain at home and the school switch to Remote Only status. Families are asked to keep their students' home and monitor their symptoms. We ask families who traveled to Scottsdale in support of our team to do the same.

As of today, our athletes, coaching staff, or RPCS employees show no symptoms because of Friday night's game. To safely proceed, RPCS will be on remote learning Tuesday and Wednesday, November 9- 10, 2021. There is no school on Thursday (Veterans Day Holiday) and Friday (Professional Development Day). School will resume as Hybrid Learning on Monday's Late Start Day 10 o'clock in the morning, November 15, 2021.

As always, we ask parents to assist us by ensuring that their child does not come to school if they show signs or symptoms of COVID-19 illness. In following the Reopening Plan, the school will continue to screen all students and staff, clean, sanitize, and disinfect high touch surfaces which are school adopted CDC guidelines.