UPDATE FROM NAVAJO NATION OFFICE OF THE PRESIDENT:
"Navajo Nation to Initiate 57-hour Weekend Curfew to Fight COVID-19 Throughout the Navajo Nation, in addition to the current curfew, there will be a 57-hour curfew this weekend beginning at 8 p.m. (local time) Friday, May 22 to 5 a.m Monday, May 25 to help slow the spread of COVID-19.
There will be increased checkpoints on roadways. This is for everyone's protection. Wash Hands. Wear Masks. Keep your distance! Social Distancing (6 feet apart). Stay safe and protect your families."
RPCS RESIDENTS: CURFEW ORDER from 8:00 p.m. to 5:00 a.m. daily for the entire Navajo Nation that will go into effect on MARCH 30, 2020.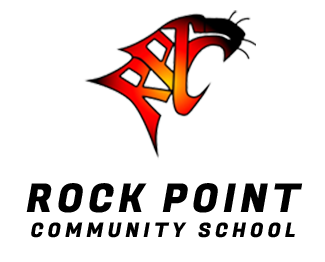 Ólta' Bitsisiléí
Tsé Nitsaa Deez'áhí Diné Bi'ólta'gi niha'áłchiní Diné dóó Bilagáana k'ehgo óhoo'aahígíí t'áá ahxeełt'éego yaa nitsékeesgo náásgóó kéyah nináneel'ą́ąjį' yee át'éego iiná bidziilii yee neilée dooleeł.
Ólta' Bindii'a'
Attention Senior Parents/Students:
Due to the NN President Executive Orders to June 7th, HS Graduation Ceremony scheduled for May 18th has been Postponed to June 13th.
More detail to come.
Stay Strong. Stay Safe. We are Rock Point.
RELEASE: RPCS COVID-19
---